exciplex® - The Complete Kit
exciplex® is one of the lightest and most powerful phototherapy treatment devices for psoriasis, atopic dermatitis (eczema), vitiligo and leukoderma
Shown is a picture of the complete kit as it arrives at your medical practice. The exciplex kit is compact, easy to use, plugs into a standard electrical outlet, and the case helps protect the device when not in use.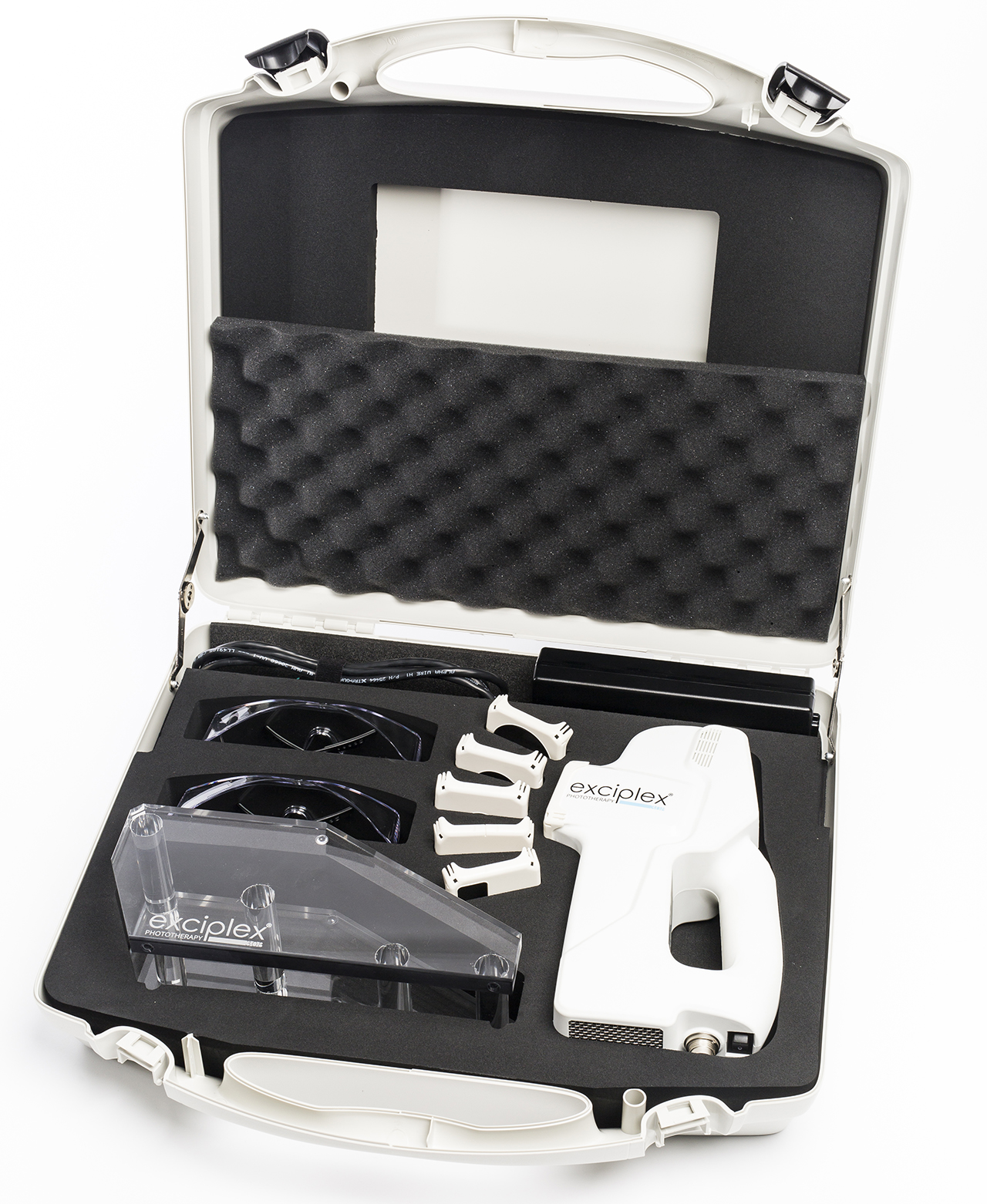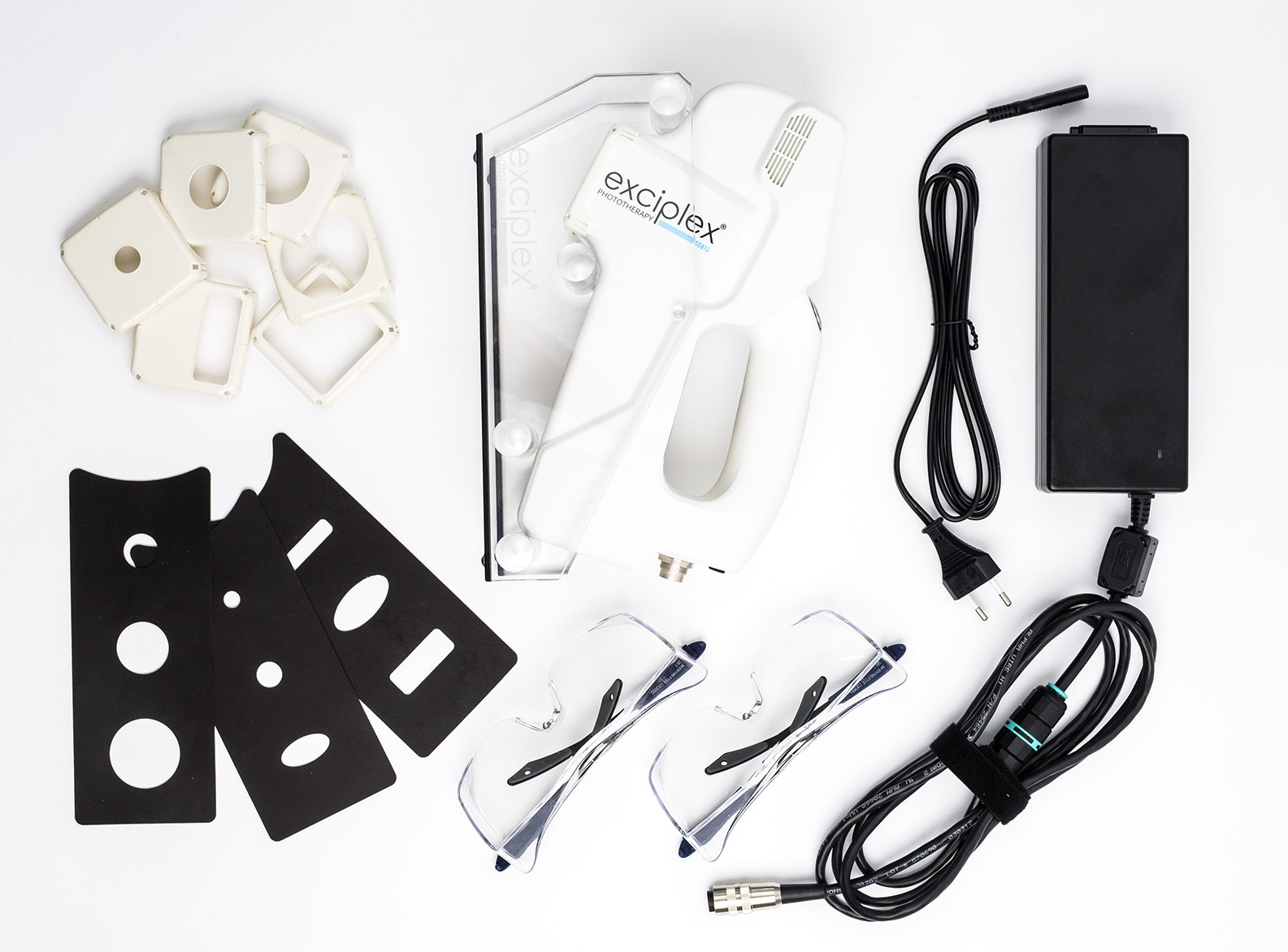 The exciplex kit
The complete kit comes with:
1 exciplex® hand piece
1 set of 3 silicone reduction masks
1 set of 6 reduction tips
2 protective goggles
1 exciplex® stand
1 power supply with 1 power cord
1 user manual 

(shown above)

1 carrying case (shown above)
Get one now!
Please contact us directly for more information on purchasing the exciplex kit, by clicking on the "Contact Us" button.
Note that this is an FDA regulated medical device and is only sold to medical professionals in the USA and its territories.
If you have questions about the exciplex use outside the USA, please contact us and we can help direct you to the distributor for you area.